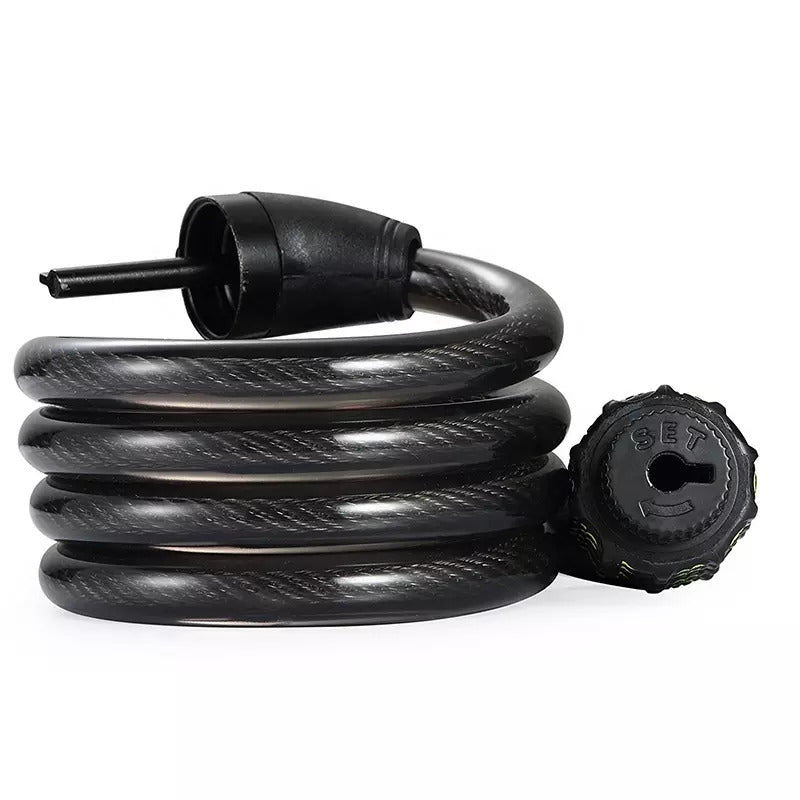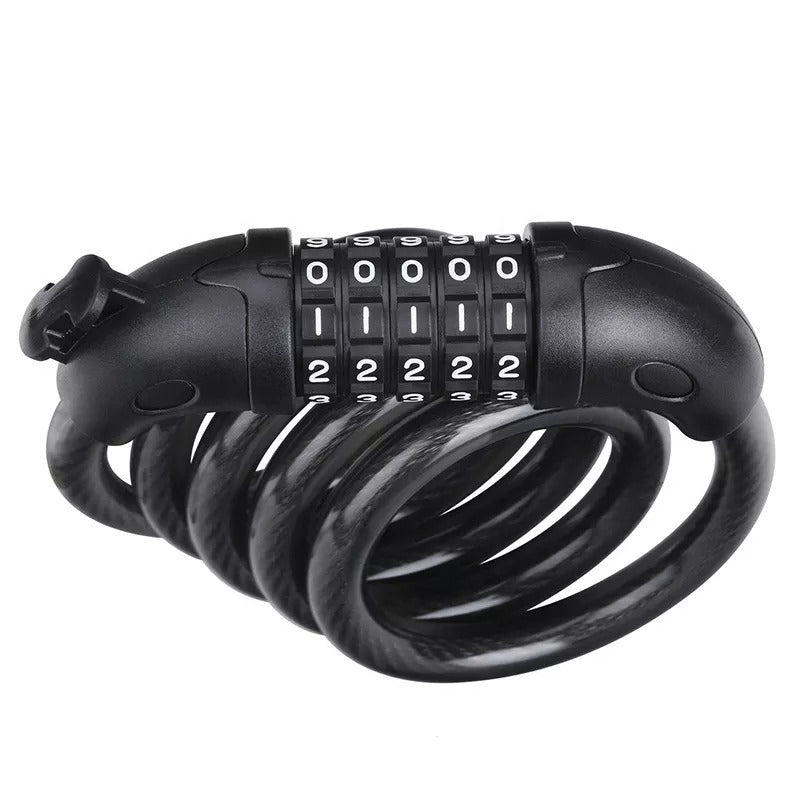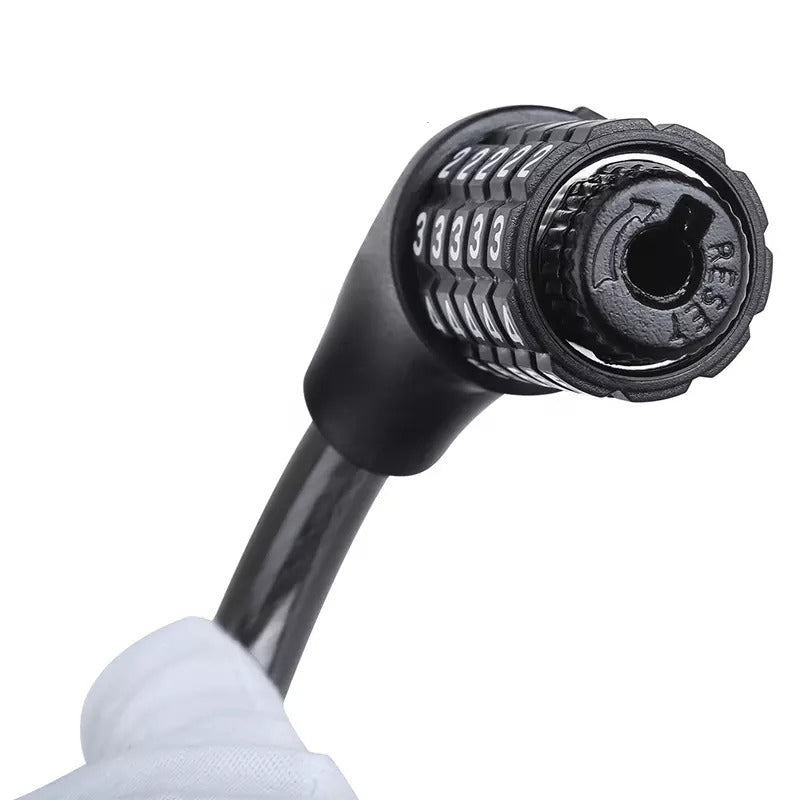 5-digit Password Bicycle Lock
Keyless convenience lock, you don't worry about lost the key and forget to carry it.Code design saves you from the hassle of carrying keys. The code is resettable - there are 10,000 combinations you can set, which makes the chances to crack the code only 1/10,0000.
1. alloy lock, which is wear-resistant and durable, resistant to prying and smashing.
2. Bold steel cable lock body, which is resistant to tearing.
3. The size of a palm is easy to carry.
4. The curled lock body can be placed at will, and the lock doors and cabinets are very suitable.
5.4-digit password lock, 10,000 password combinations.
Shipping
We offer local UPS, FedEx, or DHL shipping. Free shipping.
Shipping from US local warehouses.
In-stock orders typically ship within 1-3 business days.
Please allow 2~8 business days for your shipment to arrive at your address.
A shipping confirmation email will be sent to your email once the order has shipped.
The above shipping applies to most products in stock. For shipping details, please refer to Shipping Policy
Return&Refund
We have a 20-day return policy, which means you have 20 days after receiving your item to request a return.
Please contact us for return procedures, we do not accept returns and refunds without receiving the email.
For the specific return process, please refer to the Return&Refund Policy
If you have any questions, please contact us and we will be happy to assist you.
Commodity details:
Color: Assorted | Heavy duty chain not easy to cut and break | It can lock bicycles, motor bikes, baby carts and many more | Chain covered with plastic pipe cover to avoid and damage to object locked (like any scratches)
Easy to use | Good quality | Long lasting | combination lock of 5 Nos. for best security
It prevent surface scratching, rusting and corrosion and keeps the lock new and effective for a longer time | It provides multi-function locking
Material : Steel, Nylon, PVC Rubber
Easy to change the combination, you have to turn it to set and select the numbers.