Freego E-Mobility
Global Manufacturer
12 Years of Experience, with Over 1 Million e-scooters and e-bikes sold.
A Story of Hard Work and Perfection
Freego concept was created in 2012 by Mr. Kevin Chu who decided to dedicated to green energy personal transporters. At the first benginning, Freego brand was used for Self-balancing scooter including segway-style 2-6wheel balancing scooter, Solowheel and Hoverboards. Since 2015, we developed Portable Electric Kick Scooter and Electric Bikes. We have been produced and sold over 1,000,000 scooters and bikes in last 10 years.

At present, Freego is registered trademark in USA and Europe Union and Hongkong, Mainland China. In order to distinguish different product categories, we have registered several brands: iFreego, FreegoEV, SMTWHEELS and CEMORE

Freego: The main Brand of Freego Group
iFreego: registered in China for Mini Electric Bike market
FreegoEV: Registered in USA for Exclusive EV products
SMTWHEELS: Self-balancing wheels
CEMORE: Portable Power Stations and Portable Solar Panels

All above brands are Powered and Owned by Freego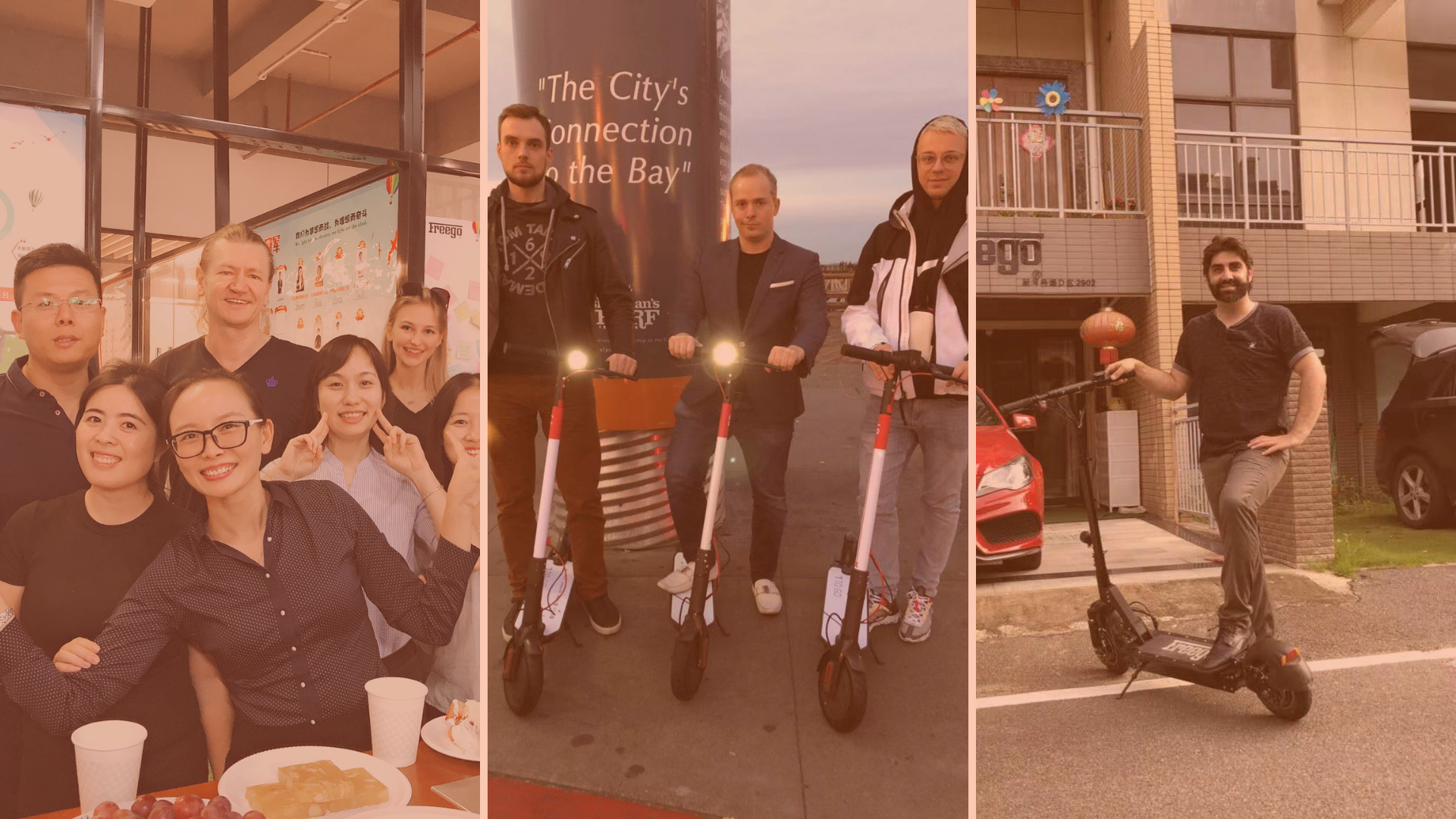 Want to Parnter with us in North America?
We cover all your Business Requirement
As wide set of services were created to deliver the highest quality of Electric Vehicles and the best in market solutions, for Private, Sharing or custom development services.
High Quality First
Branding Services

Tech Support
R&D Capability

Mass Production

Corporate Culture
We can help with your requirement!